The World Energy Council published its 2021 issue of "ENERGY FOR GERMANY", presenting facts, perspectives and positions on current energy topics from Germany, Europe and the world, with figures and graphics.
As part of the European Green Deal, the European Commission plans to introduce a Carbon Border Adjustment Mechanism (CBAM) and to impose a CO2 tax on imports into the European Union (EU). In this 20201 edition, a focus is made to explain the advantages and disadvantages of the CBAM.
Enerdata's experts contributed to this publication by writing the chapter "Facts & Figures" (2.1, p.32) in the part "Energy in the world", leveraging the most up-to-date energy database: Global Energy & CO2.
What's resulting from our Global Energy Trends analysis? "Energy consumption in 2021 will be probably slightly higher than in 2019".
Development of primary energy consumption of selected G20 countries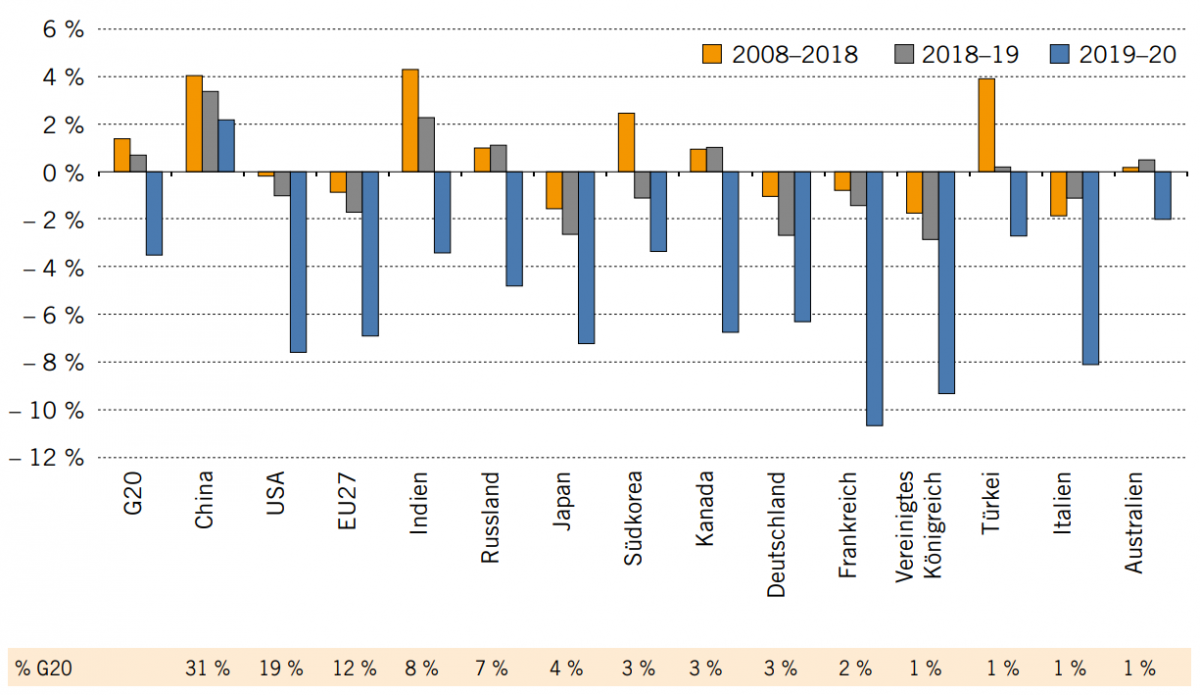 Source: Enerdata