Philippines power market liberalization has failed the affordability test
Energy secretary Carlos Jericho Petilla called for more competition in the Philippine power generation sector this week, reasoning that this will produce more investment opportunities. Petilla's comments, a year on from the introduction of open access, are timely given that Philippine electricity prices are high and Manila Electric Co (Meralco), the country's largest utility, is currently embroiled in a legal battle to have a 75% tariff increase approved. In April, Meralco had its bid for a hefty rise in short-term tariff suspended as the Supreme Court extended indefinitely a freeze order on the firm''s rate hike petition, citing the need to protect consumers. The utility had sought to impose a rate hike in December of 4.15 pesos/kWh, arguing the tariff hike was necessary to compensate for higher prices in the spot electricity market from where it was forced to buy in the latter part of 2013 when several power plants that were providing it with steady supply temporarily shut.
Price of electricity (taxes incl.)
Source: Enerdata Global Energy Database
Affordability has become a sensitive issue in the recently liberalized electricity market. Responding to the cost of a unit of electricity on the Luzon grid, Reynaldo Umali, head of the House's Energy Committee, observed: "The Electric Power Industry Reform Act (EPIRA) promised energy at a reasonable rate, but the definition of 'reasonable' is still unclear."
Average Meralco''s Generation Cost (PhP/kWh)
Source: Meralco
EPIRA might have eliminated subsidies and unbundled generation, transmission and supply, with over 80% of assets privatized, but the liberalization programme has failed in its affordability objective. And it seems unlikely that this will improve in the medium-term. While the major Luzon and Visayas grids rely on 'cheap' coal for almost half their generation, the Philippines' is now looking to increase its share of gas-fired capacity as it starts to address sustainability.
Power capacity in 2013
Source: Enerdata Global Energy Database
By the end of 2015 World Energy Corp expects its LNG terminal to be operational, with two further LNG terminals planned by Royal Dutch Shell and First Gen Corp by the end of the decade.
Source: Enerdata World LNG Database
The transition to LNG imports will be a necessity as the Philippines only natural gas field in Malampaya in the South China Sea is expected to be dry by 2023, which will make the country wholly dependent on gas imports. Adding to the high price scenario will be the recently introduced feed in tariffs at 9.68 peso/kWh for solar, 8.53 peso/kWh for wind, 6.63 peso/kWh for biomass and 5.90 peso/kWh for run of river hydro1. These rates will be reviewed after three years, subject to capacity installation targets being met. From a renewable energy perspective, the challenge is two-fold: increase renewable capacity in the thermal dominated Luzon and Visayas grids and interconnect these grids with the Mindanao grid, where geothermal and hydropower account for almost two-thirds of capacity. But set against this high price scenario it appears open access has been broadly successful. When introduced in June 2013, 239 contestable customers changed supplier out of more than 900 that had pre-qualified as retail competition and open access companies. As of May 2014, the number of customers that have changed supplier had increased to 981, with 875 in Luzon and 106 in Visayas. Another encouraging sign is that there has not yet been any consolidation among licensed retail electricity suppliers, which should support the short-term development of open access.
Price of electricity for households (taxes incl.; Meralco)
Source: Meralco
One year on from the introduction of open access in the Philippines it is evident that while there is a reasonably healthy appetite among eligible customers to change supplier, the aspiration of lower prices has not been delivered. And a progressive move away from coal to gas and renewable capacity would likely further undermine affordability. While the government has not yet addressed the issue of price caps, the rejection of Meralco's tariff hike suggests that affordability is becoming a sensitive issue. Yet if the Philippines is to attract foreign investment into its generation sector to both enhance supply security and provide more generation competition it will have to provide attractive returns on investment. 1 Source: Enerdata Renewable Policies Database - Feed-in tariffs for Renewable Energies in the Philippines
---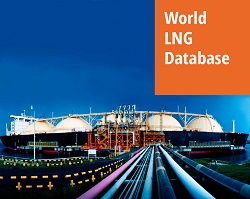 World LNG Database offers a complete set of data on LNG markets. The service provides detailed information on existing and planned liquefaction and regasification plants. It also includes LNG shipping around the world, LNG contracts, time series on regasification and liquefaction capacities, LNG flows and LNG prices for all players in the market.