Zimbabwean regulator approves 39 PV projects totalling 1.1 GW
The Zimbabwe Energy Regulatory Authority (ZERA) has processed 39 solar power projects with a total capacity of up to 1,152 MW for a total investment of US$2.3bn. Six of them (7.5 MW) are now functional, two are under construction and 31 are still to be developed. Three projects totalling 111 MW are at concept or pre-feasibility stage, 22 projects totalling 885 MW are at feasibility and technical studies level and 3 projects totalling 70 MW are at feasibility or proof of bankability stage). Another 3 projects totalling 53 MW are at funding stage, while two projects totalling 25 MW are at construction stage.
In September 2019, the Infrastructure Development Bank of Zimbabwe issued a request for proposals in a bid for the construction of eight solar parks. With only 12 MW of installed PV capacity at the end of 2018, Zimbabwe targets to get at least 1,575 MW of solar power capacity by 2030.
---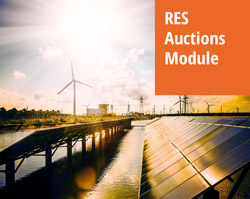 Discover our very detailed and regularly updated RES auctions database with worldwide coverage and a technical focus backed by academic research.
With our renewable energies auctions service you will be able to monitor auctions at a global level. Its (expanding) scope notably includes all major G20 countries and offers an especially fine tracking on Europe and South America.