Zimbabwean regulator approves 39 PV projects totalling 1.1 GW
The Zimbabwe Energy Regulatory Authority (ZERA) has processed 39 solar power projects with a total capacity of up to 1,152 MW for a total investment of US$2.3bn. Six of them (7.5 MW) are now functional, two are under construction and 31 are still to be developed. Three projects totalling 111 MW are at concept or pre-feasibility stage, 22 projects totalling 885 MW are at feasibility and technical studies level and 3 projects totalling 70 MW are at feasibility or proof of bankability stage). Another 3 projects totalling 53 MW are at funding stage, while two projects totalling 25 MW are at construction stage.
In September 2019, the Infrastructure Development Bank of Zimbabwe issued a request for proposals in a bid for the construction of eight solar parks. With only 12 MW of installed PV capacity at the end of 2018, Zimbabwe targets to get at least 1,575 MW of solar power capacity by 2030.
---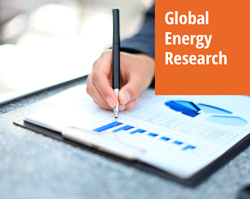 Enerdata's premium online information service provides up-to-date market reports on 110+ countries. The reports include valuable market data and analysis as well as a daily newsfeed, curated by our energy analysts, on the oil, gas, coal and power markets.
This user-friendly tool gives you the essentials about the domestic markets of your concern, including market structure, organisation, actors, projects and business perspectives.