Yemen plans to resume crude oil and LNG exports in 2019-2020
The Yemeni government has outlined plans to approximately double the country's domestic crude oil production to 110,000 bbl/d in 2019, with exports hiking to approximately 75,000 bbl/d. A new pipeline could be built to the Arabian Sea in order to ship exports from four producing blocks.
The domestic oil output has collapsed since 2015 due to the ongoing civil war (from around 145,000 bbl/d in 2014 to around 50,000 bbl/d in 2018) but there is potential for recovery as the country's proven oil reserves currently stand at around 3 Gbl. The conflict also shuttered a key export terminal and the associated pipeline infrastructure. The situation is still uncertain as the government currently controls the port city of Aden and areas holding Yemen's hydrocarbon fields, while the rebels control the oil terminal of Ras Eisa on the western coast.
Moreover, the government intends to resume shortly the production and export of LNG, which had been stopped since 2015 due to the conflict as well. The country's only export plant is located in Balhaf and entails two mothballed processing trains with a total production capacity of 6.7 Mt/year. Production could restart in 2019 and half of that amount would be exported. In 2020, all the LNG production volumes could be exported, mainly to customers in Asia.
---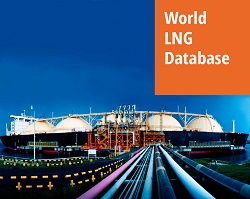 World LNG Database offers a complete set of data on LNG markets. The service provides detailed information on existing and planned liquefaction and regasification plants. It also includes LNG shipping around the world, LNG contracts, time series on regasification and liquefaction capacities, LNG flows and LNG prices for all players in the market.