Worldwide wind installed capacity surged by 51.5 GW in 2014
The Global Wind Energy Council (GWEC) announced a new record for annual wind capacity installations in 2014, after a slowdown in 2013. In total 51.5 GW of wind capacities were installed, bringing the worldwide cumulative capacity at 369 GW at end-2014.
China set a new record in 2014 with 23.4 GW of new wind power, representing 45% of the global market, while the second largest Asian wind power installer, India, reached 2.3 GW. Meanwhile, the National Energy Administration of China announced the wind grid-connected generating capacity installed increased by 19.8 GW in 2014, reaching a total installed capacity of 96.4 GW, accounting for 7% of the Chinese capacity. The Chinese wind power sector produced 153.4 TWh in 2014 representing 2.8% of the Chinese's power mix.
In Europe, new capacity installations were 12.8 GW, about half the Chinese surge. Germany confirmed its leading position in the European wind sector with 5.3 GW of new capacity (40% of European installations), followed by the UK (1.7 GW), while two European countries, namely Sweden and France passed the 1 GW mark for the first time.
Brazil, with 2.5 GW of new installations led Latin American installations, although Mexico (522 MW), Chile (506 MW) and Uruguay (405 MW) performances were solid. The US market recovered in 2014 with more than 4 GW installed while Canada (1.9 GW) set a new record. The South Africa wind industry, with 560 MW of new capacity in 2014, made a remarkable start and Morocco (300 MW, the Tarfaya plant) more than doubled its generating capacity.
---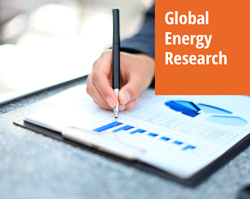 Enerdata's premium online information service provides up-to-date market reports on 110+ countries. The reports include valuable market data and analysis as well as a daily newsfeed, curated by our energy analysts, on the oil, gas, coal and power markets.
This user-friendly tool gives you the essentials about the domestic markets of your concern, including market structure, organisation, actors, projects and business perspectives.