WorldBank supports 1,000 MW line Inga-Kolwezi (Congo RD)
The World Bank and three Katanga mining companies (KCC, MUMI and Kansuki) will contribute to finance the fiabilisation of a 1,000 MW transmission line between Inga and Kolwezi (Katanga).
In June 2012, the World Bank approved a $201.5m subvention from the International Development Association and KCC, MUMI and Kansuki will bring $300m in the FRIPT project (Fiabilisation, réhabilitation et renforcement des infrastructures SNEL de production et de transport).
This project includes the upgrade of the Inga-Kolwezi line, the refurbishment of the Nzilo hydropower plant and other T&D upgrades. the existing 2,300 km line from Inga to Zambia via the Katanga region will be upgraded to reach a capacity of 1,000 MW, of which 500 MW will be exported and 500 MW will be used in Katanga (100 MW for population and 400 MW for industries). Rising demand for non-ferrous metals is boosting the development of the Katanga mines, which are lacking of stable power supply.
---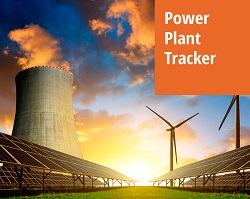 Enerdata has developed a market research service to screen, monitor and analyse the development of power generation assets.
Power Plant Tracker offers an interactive database and a powerful search engine covering power plants worldwide – including both installed and planned capacities for renewables and fossil fuels.