The world added 6.1 GW of offshore wind capacity in 2020
According to the Global Wind Energy Council (GWEC), 6.1 GW of offshore wind capacity was installed in 2020 (down from 6.2 GW in 2019), including 3 GW in China, 1.5 GW in the Netherlands, and 0.7 GW in Belgium. More than 35 GW of offshore wind capacity is currently operational, with 29% of the total in the UK, 28% in China and 22% in Germany.
The GWEC forecasts that 235 GW of new offshore wind capacity will be installed over the next decade under current policies. In 2021, offshore wind capacity additions should double to 12.7 GW, spurred by China, which is expected to add 7.5 GW of offshore wind capacity in 2021. Installations should slow down in 2022 due to lower additions in China (4 GW) but should surge until 2030, when nearly 40 GW should be installed each year. China would continue to lead installations, with 7 GW added in both 2029 and 2030.
---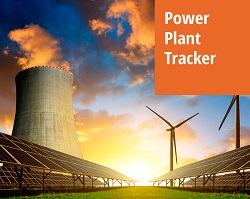 Enerdata has developed a market research service to screen, monitor and analyse the development of power generation assets.
Power Plant Tracker offers an interactive database and a powerful search engine covering power plants worldwide – including both installed and planned capacities for renewables and fossil fuels.