Windflow East plans to develop a 180 MW wind project in eastern Serbia
The Belgrade-based company Windflow East plans to develop a 180 MW onshore wind project near the city of Petrovac na Mlavi in eastern Serbia. The Gornjak wind project will comprise 30 wind turbines with a capacity of 6.2 MW each.
Windflow East was established in the Belgrade in 2021 as a company dedicated to power production. Its shareholders are US-based Sunflow Holdings LLC, which owns a 70% stake, and Turkey-based Vulcanus Enerji Yatirim AS controlling the remaining 30%.
According to the "Energy Security of Serbia" programme released in February 2022, Serbia targets a minimum share of 49.6% of renewables in final energy consumption by 2040 and considers phasing out thermal power plants to reach a decarbonised economy in 2050. In October 2022, the company CWP Global secured approvals from local authorities for three renewable project totalling 600 MW of wind power in the country.
At the end of 2021, wind accounted for 5% of Serbia's installed capacity with 400 MW. Nearly 3.5 GW of wind projects are currently under development.
---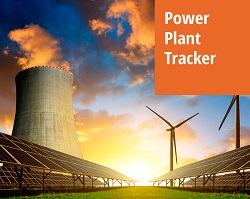 Enerdata has developed a market research service to screen, monitor and analyse the development of power generation assets.
Power Plant Tracker offers an interactive database and a powerful search engine covering power plants worldwide – including both installed and planned capacities for renewables and fossil fuels.