Western Australia may shut down 520 MW of coal-fired capacity by 2025
Western Australia's first Whole of System Plan, which provides a 20-year outlook on the future of the South West Interconnected System (SWIS), foresees that 520 MW to 890 MW of the state's coal-fired power capacity may face economic closure by 2025. The government plans to shut down the two units of the Muja C coal-fired power plant, which totals 392 MW, in 2022 and 2024. In addition, the 340 MW Collie power plant, which started operating in 1999, could be decommissioned. Western Australia forecasts that renewable generation will triple by 2040, with a strong uptake in wind power, and a potential gas-fired power plant if electricity demand rises significantly. Under all four modelling scenarios, over 80% of generation capacity is renewable by 2040.
---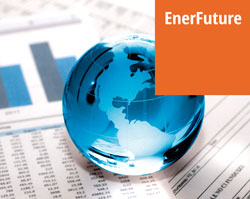 Discover the EnerFuture service: a long-term forecast (to 2050) of demand, prices, and CO2 emissions by sector and for all energies, plus power generation capacities and production levels by fuel. Three distinct scenario reflect different potential policy developments.