The French renewable energy company Voltalia has signed an agreement with the Uzbek government to co-develop between 400 and 500 MW of renewable energy projects in Uzbekistan, including the development of 200 MW of solar, 200 MW of wind and 60 MW/240 MWh of battery storage power.
Voltalia and the Uzbek Ministry of Energy will select the location for the cluster at a later date, while the commissioning of the power plants is planned to start from 2026 onwards. The projects are expected to produce more than 1 TWh/year of electricity, enough to cover the needs of about 800,000 households, and avoid the emission of at least 500 ktCO2.
At the end of 2021, Uzbekistan only had 104 MW of installed solar capacity and 1 MW of installed wind capacity. Hydro on the other hand represented more than 10% of the country's installed capacity with over 2 GW. Uzbekistan is aiming for 8 GW of renewable capacity by 2026 and 12 GW by 2030. In its updated NDC (2021), Uzbekistan plans to build 5 GW of solar, 3 GW of wind, and 1.9 GW of hydropower capacities by 2030 to cover 25% of the power mix (up from 10% in 2019). Uzbekistan currently has about 1.5 GW of renewable projects under construction and almost 7 GW under development, including the 500 MW Zarafshan wind project.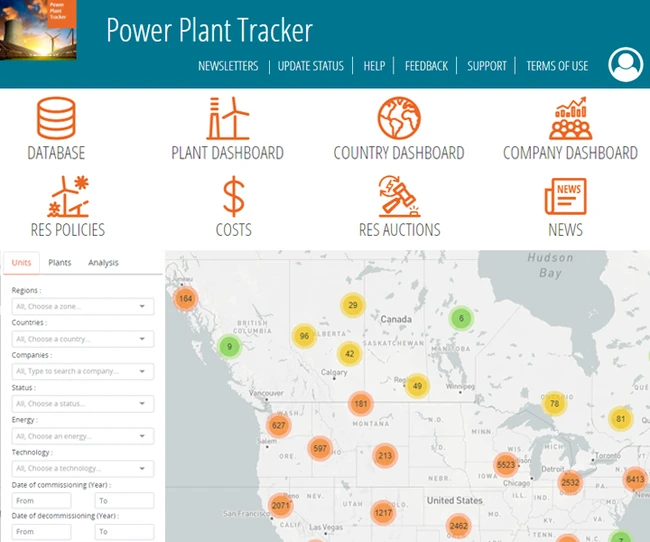 Enerdata has developed a market research service to screen, monitor and analyse the development of power generation assets.
Power Plant Tracker offers an interactive database and a powerful search engine covering power plants worldwide – including both installed and planned capacities for renewables and fossil fuels.