Vietnam plans to open its domestic wholesale power market in 2019
The Vietnamese Ministry of Industry and Trade will launch the full opening of the domestic electricity wholesale market to competition in 2019, following the establishment of a successful year-long pilot period. The Electricity Regulatory Authority of Vietnam (ERAV) will use the remaining time of the trial period to complete training companies in market operations, to improve information technology infrastructure, and to prepare the integration of Electricity of Vietnam (EVN)'s hydropower plants into the market. Renewable energy producers will also be allowed to connect to the national grid.
This wholesale market opening decision fits in the country's long term plan for the electricity sector as mandated in the 2004 Electricity Law. The liberalisation of the Vietnamese power market is moving forward and is taking place in three stages. The power generation market was opened to competition in 2012 and 87 power plants totalling nearly 23 GW have entered the power generation market over the past five years. The second stage of the liberalisation process is the opening of the wholesale market, slated for opening in 2019. The opening of the retail market will be the final stage of the process and will take place later.
---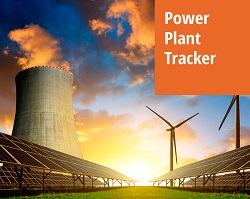 Enerdata has developed a market research service to screen, monitor and analyse the development of power generation assets.
Power Plant Tracker offers an interactive database and a powerful search engine covering power plants worldwide – including both installed and planned capacities for renewables and fossil fuels.