Verbund cancels plans to sell its Mellach CCGT power plant (Austria)
Austrian power utility Verbund has cancelled its plans to sell its 832 MW gas-fired CCGT plant on the Mellach site in Styria (Austria), due to too low offers. The company will continue to operate the plant, which was commissioned in 2011. The plant will be used to stabilise fluctuations from renewable power generation, as Verbund aims to become a green electricity provider; it already generates more than 90% of its power generation from renewables.
Verbund owns a second power plant in Mellach, a 246 MW coal-fired power plant that will be shut down. In December 2016, the company reached an agreement with energy supplier Energie Steiermark on the district heating contract related to the plant: Verbund will build a new biomass-fired boiler, which will generate heat to be supplied to Energie Steiermark under the existing contract. This new boiler will enable Verbund to close its Mellach coal-fired power plant by 2020.
---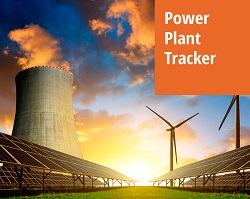 Enerdata developed a market research service to screen, monitor and analyse the development of power generation assets.
Power Plant Tracker offers an interactive database and a powerful search engine covering power plants worldwide - both installed and projects.