Venezuela expects rising oil production after Chevron-PDVSA deal
As US sanctions against Venezuela are being reviewed, the government of Venezuela expects oil exports to contribute US$9.34bn to the national budget in 2023 (i.e., 63% of the total budget), up 14% from US$8.2bn (60% of the total budget) in 2022.
In late November 2022, the United States granted Chevron a 6-month licence to operate in Venezuela, in an attempt to encourage political dialogue in the oil producing country. The group will be allowed to trade Venezuelan crude oil in the United States but not to pay royalties or taxes to Venezuela. Chevron, which participates in five onshore and offshore production projects in the country, owns stakes in four joint-ventures (JV) with the national oil company Petróleos de Venezuela (PDVSA). The US oil group has just signed contracts with PDVSA, including their Petroboscan and Petropiar JVs, to revive oil production and expand operations. 
Venezuela's crude oil production has collapsed since 2001 (3.3 mb/d) after the restructuring of the oil sector and PDVSA, reaching 2 mb/d in 2017 and 687 kb/d in 2020. The government expects oil production to recover in 2023, while it should reach between 600 and 700 kb/d in 2022, well below the national target of 1 mb/d.
---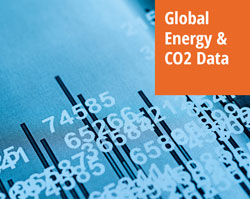 Then Global Energy Market Data & CO2 is your database! We provide world coverage of the oil, gas, coal, and power markets and a detailed overview of national supply & demand with annual data going back to 1970.
This energy database leverages more than 200 official data sources, which are processed by our analysts to provide fully harmonised data sets that are updated monthly.