Vattenfall wins Hollandse Kust Zuid 3-4 offshore wind tender (Netherlands)
Vattenfall has won the tender for the second phase of the Hollandse Kust Zuid offshore wind project, the 750 MW Hollandse Kust Zuid 3-4 phase, in the Dutch part of the North Sea. Offshore construction will start in 2022, while commissioning is scheduled in 2024. The project will have to be fully operational within 5 years after permit have become irrevocable. Like the Hollandse Kust Zuid 1 and 2 wind parks, the new projects will not benefit from financial aid for power generation.
The Swedish group already secured the rights to develop the Hollandse Kust Zuid 1 and 2 wind parks under the framework of the first Dutch power generation subsidy-free public offshore wind tender issued by the Dutch government in March 2018. Upon completion, the 700 MW projects will sell the power generated directly on the wholesale market. Vattenfall intends to increase its presence in the Dutch offshore wind sector and hopes to achieve economies of scale if all the projects are combined into a nearly 1.5 GW wind project, which would thus bring significant benefits in terms of cost reductions.
Vattenfall's involvement in the European wind sector is significant: at the end of 2018 the company had 2.8 GW of installed wind capacity (1.1 GW onshore and 1.7 GW offshore, respectively) in five countries: Sweden, Denmark, United Kingdom, Germany and the Netherlands. These parks delivered a combined yearly production of 7.8 TWh.
---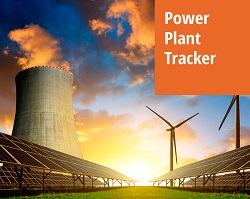 Enerdata has developed a market research service to screen, monitor and analyse the development of power generation assets.
Power Plant Tracker offers an interactive database and a powerful search engine covering power plants worldwide – including both installed and planned capacities for renewables and fossil fuels.