Uzbekistan's low-carbon strategy aims to raise renewable power generation
The Ministry of Energy of Uzbekistan has announced a new national Low-Carbon Energy Strategy, which was set up with the assistance from the European Bank for Reconstruction and Development (EBRD). The Low-Carbon Energy Strategy aims at raising the share of renewables in the country's energy consumption and improving energy efficiency. Uzbekistan will focus on the development of carbon-free power generation and aims to build its first nuclear power plant, along with solar, hydropower and wind capacities.
Earlier in May 2020, Uzbekistan released a concept note on plans for power generation until 2030: the country aimed at cutting the share of gas in its power mix from the current 83% to 50% by 2030, and at raising the shares of nuclear, solar and wind power to 15%, 8% and 7%, respectively.
Moreover, Uzbekistan recently developed a 10-year plan for power provision in partnership with the Asian Development Bank and the World Bank: it planned to add up to 30 GW of new power capacity by 2030, including 5 GW of solar energy, 3.8 GW of hydropower, up to 3 GW of wind and 2.4 GW of nuclear. The plan also focused on the modernisation of existing power plants, the construction of high-efficiency power plants, the development of renewable energy sources, the upgrade of the metering system and legal reforms to create a wholesale market.
---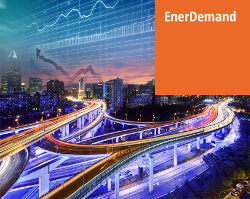 Enerdata's premium EnerDemand service provides detailed data on energy consumption and efficiency for the 20 highest energy-consuming countries, broken down by sector and end-use.
Create custom graphs, export data to use in Excel, and sift through the online database in whatever way is most useful to you: by household uses, by multiple road vehicle types, and by different end-uses in buildings, industry and more.