Uzbekistan targets 8 GW of solar and wind capacity by 2026
Uzbekistan aims to raise the solar and wind capacity to 8,000 MW by 2026 and expects foreign direct investments (FDIs) of US$3bn over the 2022-2024 period to finance at least 10 solar and wind projects with a combined capacity of 3,000 MW. In 2022, five solar projects totalling 900 MW should be awarded through tenders in the Khorezm, Bukhara, Kashkadarya, Namangan, and Ferghana regions. The remaining total capacity required to reach 8 GW will likely be financed by the government but no official statement has been made yet.
Solar and wind currently account for less than 1% of the country's installed capacity, with 4 MW and 1 MW, respectively. More than 380 MW of solar capacity and 600 MW of wind capacity are currently under construction, and 860 MW of solar and 4.5 GW of wind are under development. Uzbekistan aims to deploy 5 GW of solar capacity by 2030 and has launched several tenders for energy projects since 2019, including 1 GW of solar PV projects over the 2019-2025 period. Uzbekistan plans to announce two new tenders for 400 MW of solar capacity by the end of 2021 and to award a 200 MW wind project in 2022.
---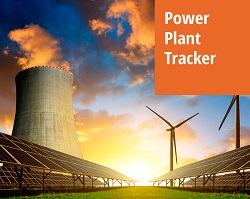 Enerdata has developed a market research service to screen, monitor and analyse the development of power generation assets.
Power Plant Tracker offers an interactive database and a powerful search engine covering power plants worldwide – including both installed and planned capacities for renewables and fossil fuels.