Uzbekistan privatises its largest oil refinery (108 kb/d)
Uzbekistan has sold its state-owned refinery Fergana Oil Refinery (108 kb/d) to Sanoat Energetika Guruhi (SEG), an Uzbek private oil and gas company. The privatisation follows a competitive tender process as part of Uzbekistan's state asset privatization program. SEG aims to double the refinery's capacity, which should be able to produce Euro-5 gasoline by September 2023. In 2021, Uzbekistan had a total oil refining capacity of 232 kb/d from its three refineries located in Ferghana (108 kb/d), Alty-Arik (66 kb/d), and Bukhara (50 kb/d). They are operated at only 20% of their capacity, as demand is limited. SEG is a vertically integrated oil and gas company in Uzbekistan, which produced 0.5 Mt of oil in 2020 and 0.5 bcm of natural gas.
---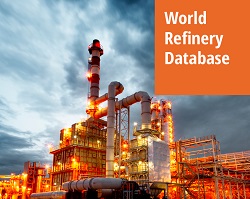 Use this powerful business intelligence tool to assess current and future production capacities of oil products by country and by zone. Gain insight into companies' asset portfolios and future trends for refined oil production capacities, giving you the ultimate edge for strategy and decision-making.