US will not reissue waivers for countries importing Iran crude oil
The US Presidential administration has decided it will not renew waivers from US sanctions for the remaining buyers of Iranian crude oil, i.e. Japan, South Korea, Turkey, China and India. This means that these countries would no longer be exempt from US sanctions if they continued to import oil from Iran after the beginning of May 2019. Waivers were six-month exemptions from US sanctions issued for a 6-month period in November 2018 in order to enable these countries to continue buying Iranian oil. Even though the decision could put an additional strain on the global supply at a time when the US is separately enforcing sanctions on Venezuelan oil exports, the government estimates that it will not affect the stability of global oil markets.
Meanwhile, the Saudi government reacted and announced it would coordinate with fellow oil producing countries to make sureadequate supplies will remain available to consumers while ensuring the global oil market does not go out of balance. While some countries have stopped importing Iranian oil, some others located mostly in the Asia-Pacific region would have difficulties to replace more than 1 mb/d of Iranian imports to comply with the US decision to end sanctions waivers.
---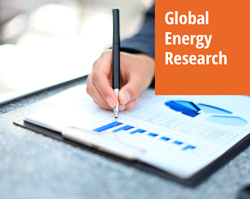 Enerdata's premium online information service provides up-to-date market reports on 110+ countries. The reports include valuable market data and analysis as well as a daily newsfeed, curated by our energy analysts, on the oil, gas, coal and power markets.
This user-friendly tool gives you the essentials about the domestic markets of your concern, including market structure, organisation, actors, projects and business perspectives.