US utility-scale energy storage capacity will reach 2.5 GW by 2023
According to the US Energy Information Administration (EIA), the installed capacity of utility-scale (above 1 MW) battery energy storage systems (BESS) in the United States could reach 2.5 GW by 2023.
The installed capacity of these utility-scale BESS has more than quadrupled since the end of 2014, from 214 MW to 889 MW in March 2019, and it should reach 1 GW by the end of 2019. California, Illinois, and Texas account for a little less than half of the 889 MW storage capacity in March 2019, with respectively 231 MW, 112 MW and 94 MW. The two largest operating utility-scale BESS are Golden Valley Electric Association's 40 MW BESS in Alaska and Vista Energy's 40 MW storage system in California.
More than 1.6 GW of BESS projects are planned (as of March 2019), which means that capacity would nearly triple in 2023 if no retirements are made. The highest growth in capacity will occur in 2021, from 1.2 GW at the beginning of the year to 2.4 GW. From planned projects, the 409 MW Manatee Solar Energy Center in Parrish (Florida) is the largest one, followed by the 316 MW Helix Ravenswood project in Queens (New York).
---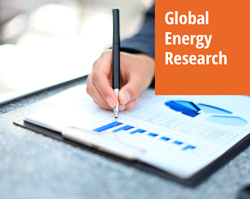 Enerdata's premium online information service provides up-to-date market reports on 110+ countries. The reports include valuable market data and analysis as well as a daily newsfeed, curated by our energy analysts, on the oil, gas, coal and power markets.
This user-friendly tool gives you the essentials about the domestic markets of your concern, including market structure, organisation, actors, projects and business perspectives.