The US Departments of Energy and Interior have published an "Action Plan for Offshore Wind Transmission Development in the US Atlantic Region", which outlines the efforts needed to integrate Atlantic offshore wind projects into the US electrical grid, as well as long-term transmission needs. The plan's recommendations are divided into three phases.
Before 2025, the plan intends to establish collaborative bodies that span the Atlantic Coast region; clarify some of the building blocks of transmission planning, including updating reliability standards; and address costs through voluntary cost assignments and tax credits.
Between 2025 and 2030, the plan recommends convening and coordinating with states regarding the development of an offshore transmission network; with industry to standardise requirements for HVDC technology; and with federal agencies, tribal nations, state agencies, and stakeholders to identify and prioritise transmission paths.
From 2030 onwards, it envisions the establishment of a national HVDC testing and certification centre to ensure compatibility when interconnecting multiple HVDC substations to form an offshore grid network.
At the federal level, the United States target 30 GW of offshore wind capacity by 2030 and 15 GW of floating offshore wind capacity by 2035 (only 42 MW were operational at the end of 2022). The country also plans to reach 110 GW or more of offshore wind by 2050.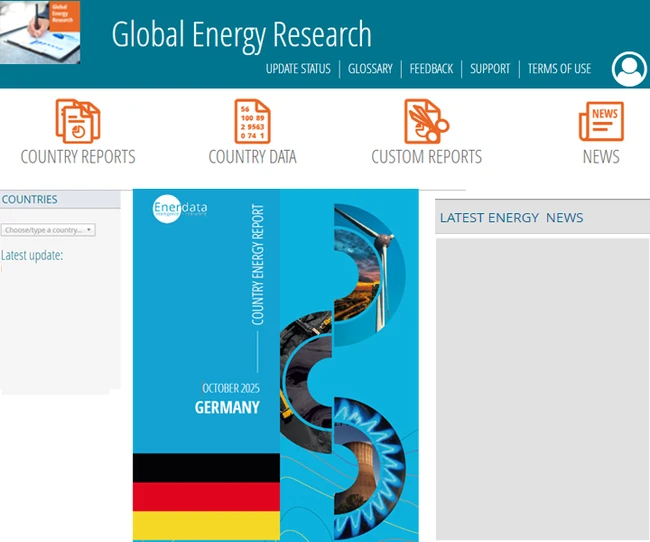 Enerdata's premium online information service provides up-to-date market reports on 110+ countries. The reports include valuable market data and analysis as well as a daily newsfeed, curated by our energy analysts, on the oil, gas, coal and power markets.
This user-friendly tool gives you the essentials about the domestic markets of your concern, including market structure, organisation, actors, projects and business perspectives.