US third largest coal mining company Could Peak files for bankruptcy
The United States' third largest coal mining company, Cloud Peak, has filed for bankruptcy after struggling to meet its loan payment obligations. Cloud Peak owns and operates three mines in the Powder River Basin, namely the 30 Mt/year Antelope, and 18 Mt/year Cordero Rojo mines in Wyoming, and the 10 Mt/year Spring Creek Mine in Montana. In 2018 Cloud Peak was responsible for almost 7.5% of total coal output in the US at 50 Mt. The mines will continue normal operations throughout the process and the move is still subject to court approval.
Cloud Peak Energy has received US$35m in debtor-in-possession (DIP) financing from prepetition secured noteholders, with US$10m to be available on an interim basis. The DIP financing and funds from current operations are expected to provide sufficient liquidity to continue operations in the ordinary course during the sale process.
Coal production in the US decreased by 2.6% in 2018 (from 684 Mt). After a sharp decline from 2008 to 2016 (from 1 075 Mt to 660 Mt), the country recorded a slight increase in production in 2017 (6%). Most of the production takes place in the Western region, specifically the Powder River basin of Wyoming and Montana, followed by West Virginia and Kentucky. Coal reserves are around 220 Gt (end of 2018), with an additional 30 Gt for lignite.
---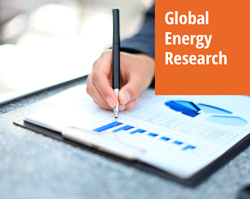 Enerdata's premium online information service provides up-to-date market reports on 110+ countries. The reports include valuable market data and analysis as well as a daily newsfeed, curated by our energy analysts, on the oil, gas, coal and power markets.
This user-friendly tool gives you the essentials about the domestic markets of your concern, including market structure, organisation, actors, projects and business perspectives.