US shale oil and gas producer Chesapeake Energy files for bankruptcy
The US shale oil and gas producer Chesapeake Energy has filed for Chapter 11 bankruptcy protection, in a context of falling energy demand and prices in the wake of the COVID-19 pandemic. The company will implement a restructuring plan to eliminate around US$7bn of debt and has secured a US$925m in debtor-in-possession (DIP) financing to support the group in continuing its business operations as usual.
Chesapeake Energy is one of the largest unconventional hydrocarbon producers in the United States, with 1,572 mboe of proved reserves and US$16bn of total assets at the end of 2019. In the fourth quarter of 2019, the company had an average production of 477 mboe/d, especially in South Texas, in the Power River Basin and in the Marcellus shale region.
---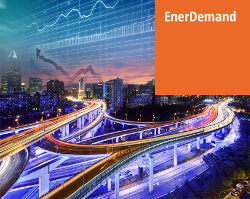 Enerdata's premium EnerDemand service provides detailed data on energy consumption and efficiency for the 20 highest energy-consuming countries, broken down by sector and end-use.
Create custom graphs, export data to use in Excel, and sift through the online database in whatever way is most useful to you: by household uses, by multiple road vehicle types, and by different end-uses in buildings, industry and more.