US FERC allows Freeport LNG to export commissioning cargo
The US Federal Energy Regulatory Commission (FERC) has granted Freeport LNG a permit to start exporting commissioning cargoes from the 15 Mt/year Freeport LNG plant on Quintana Island in Freeport, Texas (United States). The liquefaction project will be granted the approval for commencement of service after a FERC review. In August 2018, the FERC approved the commissioning of the first liquefaction train of Freeport LNG, which is expected to enter in service between September 2019 and May 2020. All three LNG trains are expected to be fully operational by mid-2020. A fourth train - also be rated 5 Mt/year and it could be commissioned as of 2023, raising the liquefaction plant's capacity to 20 Mt/year. Around 13.5 Mt/year has already been contracted under 20-year tolling agreements to Osaka Gas, JERA, BP, Total and SK E&S and an additional 0.5 Mt/year will be sold to Trafigura under a 3-year sales and purchase agreement starting in 2020.
---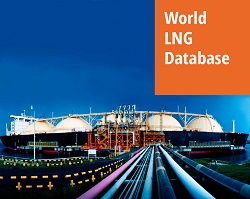 World LNG Database offers a complete set of data on LNG markets. The service provides detailed information on existing and planned liquefaction and regasification plants. It also includes LNG shipping around the world, LNG contracts, time series on regasification and liquefaction capacities, LNG flows and LNG prices for all players in the market.