US EPA starts enforcing coal ash rule and plans denying requests for 4.6 GW
The US Environmental Protection Agency (EPA) has proposed denying requests from three Midwest coal-fired power plants - namely ArcLight Capital Partners' 2,600 MW Gavin coal-fired plant in Cheshire (Ohio), Ohio Valley Electric Corp.'s 1,300 MW Clifty Creek coal-fired plant in Madison (Indiana), and Alliant Energy's 725 MW Ottumwa coal-fired plant near Ottumwa (Iowa) - to continue dumping coal ash in unlined surface impoundments. This decision could lead to the plants' early retirements.
In addition, the EPA has also proposed identified 4 of the 57 applications to extend the deadline for meeting coal ash requirements incomplete. These are applications from  Ameren Missouri's 975 MW Sioux Energy Center in St. Charles County (Missouri), Ameren Missouri's 540 MW Meramec power plant in St. Louis (Missouri), City, Water, Light, and Power's 200 MW Dallman plant in Springfield (Illinois) and Lansing Board of Water and Light's 160 MW Erickson plant in Lansing (Michigan). Consequently, the four power plants will have 135 days to stop depositing ash at their unlined basins. This is the first time the EPA is enforcing its coal ash rule and those decisions are likely to set a precedent for more than 200 US coal-fired power plants and the nearly 750 ponds and landfills where their ash is stored. 
---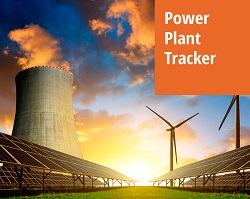 Enerdata has developed a market research service to screen, monitor and analyse the development of power generation assets.
Power Plant Tracker offers an interactive database and a powerful search engine covering power plants worldwide – including both installed and planned capacities for renewables and fossil fuels.