US EIA expects 90 GW of coal-fired power plants to retire by 2030
According to the US Energy Information Administration (EIA), the US coal-fired power capacity fell by around 60 GW between 2011 and 2017 as a result of power plant retirements, which were due to high operating and maintenance costs. Sustained relatively low gas prices have made coal-fired power plants less competitive and less used, reducing revenues and operating margins for their operators, prompting them to retire these coal-fired units. A study led by the EIA highlights that coal-fired power plants with the lowest variable operating and maintenance costs have higher capacity factors (59% in 2017) than the coal fleet average (54%) and than the highest cost group (47%).
The EIA expects this trend to continue and more coal-fired power plants to retire within the next decade. Under its AEO Reference case projections, nearly 90 GW of coal-fired power capacity should retire between 2019 and 2030. Two thirds of the units in the highest operating cost group will retire over this period, compared with 36% in the lowest cost group.
---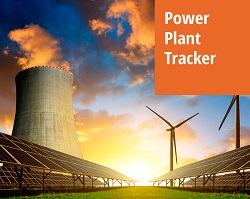 Enerdata has developed a market research service to screen, monitor and analyse the development of power generation assets.
Power Plant Tracker offers an interactive database and a powerful search engine covering power plants worldwide – including both installed and planned capacities for renewables and fossil fuels.