US crude oil exports rose by 50% in the first half of 2019
According to the US Energy Information Administration (EIA), US crude oil exports continued to increase in the first half of 2019, rising to an average of 2.9 mb/d (+50% compared to the same period of 2018) and reaching a record-high monthly average of 3.2 mb/d in June 2019. Canada remained the largest importer of US crude oil (over 450 kb/d, +3% compared to the first half of 2018), whereas exports to China fell by 64% to 248 kb/d over escalating trade tensions. US crude oil exports to other destinations surged, especially in South Korea (+246% to nearly 400 kb/d), India (+114% to over 380 kb/d) and the Netherlands (+192% to over 260 kb/d). Overall, US export to Asian countries grew by 58% (+472 kb/d).
Despite this surge in crude oil exports, the United States remains one of the largest crude oil importer worldwide, with net imports of 1.4 mb/d in the first half of 2019 (from 6.1 mb/d in the first half of 2018).
---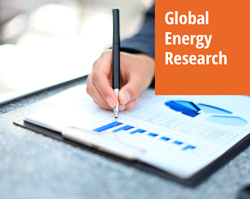 Enerdata's premium online information service provides up-to-date market reports on 110+ countries. The reports include valuable market data and analysis as well as a daily newsfeed, curated by our energy analysts, on the oil, gas, coal and power markets.
This user-friendly tool gives you the essentials about the domestic markets of your concern, including market structure, organisation, actors, projects and business perspectives.