The US crude oil exports increased by 89% to 1.1 mb/d in 2017
According to the United States Energy Information Administration (EIA), domestic crude oil exports rose sharply in 2017. Exports increased by 89% (+527,000 bbl/d) in 2017 to approximately 1.1 mb/d , which is the largest single year-over-year increase of a petroleum product since 1920. The current US exports volume is around four times larger than the US crude oil export growth in 1980. One of the main drivers is the crude oil production increase (+463,000 bbl/d compared with 2016) to 9.3 mb/d in 2017. Several new pipelines came onstream in 2017 and enabled unlocking additional resources from the Permian basin to the US Gulf Coast.
A total of 37 countries purchased US crude oil in 2017 (27 in 2016).Canada remained the largest buyer of US crude, even if its share decreased from 61% in 2016 to 29% in 2017. Meanwhile, China accounted for 20% of the total and became the second-largest destination in 2017 (4th in 2016). Other large importers of US crude oil in 2017 were the United Kingdom (9%), the Netherlands (8%) and South Korea (5%).
In 2017, crude oil became the third-largest type of US petroleum export: crude oil represented 18% of the US petroleum product, exports while hydrocarbon gas liquids, distillate and motor gasoline accounted for 22%, 21.7% and 13%, respectively.
The 40-year-old ban on crude oil exports was removed in December 2015 and the United States started to export crude oil in early 2016.
---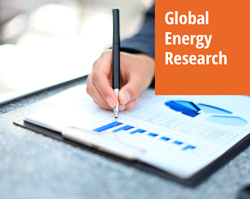 Enerdata's premium online information service provides up-to-date market reports on 110+ countries. The reports include valuable market data and analysis as well as a daily newsfeed, curated by our energy analysts, on the oil, gas, coal and power markets.
This user-friendly tool gives you the essentials about the domestic markets of your concern, including market structure, organisation, actors, projects and business perspectives.