According to the United States Energy Information Administration (EIA), the US coal production is expected to have increased to 773 Mt (million short tons) in 2017 (+6.2%, the highest annual growth since 2001). Coal production was higher in each of the five major coal regions. The largest production increase took place in the Powder River basin in Wyoming and Montana (+8% up to 26 Mt).
This increase is mainly driven by lower production costs (restructuring of the domestic sector with bankruptcy of major coal producers) and by a higher worldwide demand for coal: coal exports are estimated at 95 Mt in 2017 (+58%), mainly to Asia (around 31 Mt, twice the 2016 amount) and Europe (around 40 Mt, +48% on 2016). US coal consumption is estimated to have decreased to 719 Mt in 2017 (731 Mt in 2016), despite higher gas prices: the share of coal in the US power generation was lower than that of gas at around 30% in 2017.
The average price of US steam coal for power generation grew in several regions in 2017 in several regions: it rose by 29% in the Central Appalachian region, driven by steady domestic and international demand. Powder River Basin and Northern Appalachian steam coal spot prices grew by 4% and 10%, respectively, in 2017, while Rocky Mountain region coal prices remained flat, and Illinois Basin coal prices fell by 7%.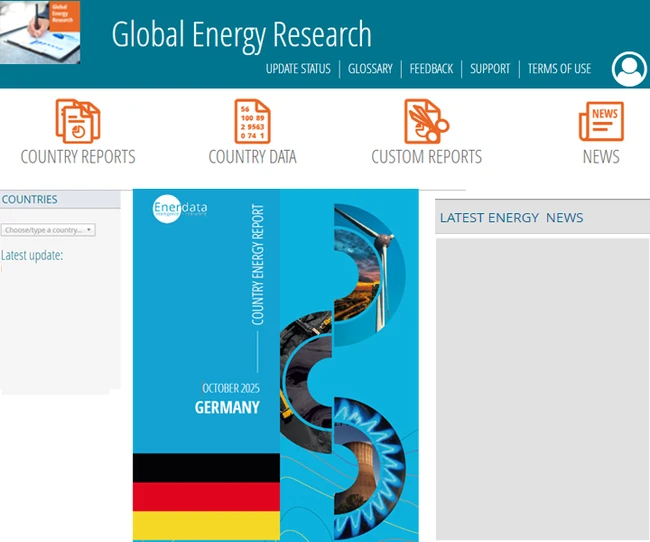 Enerdata's premium online information service provides up-to-date market reports on 110+ countries. The reports include valuable market data and analysis as well as a daily newsfeed, curated by our energy analysts, on the oil, gas, coal and power markets.
This user-friendly tool gives you the essentials about the domestic markets of your concern, including market structure, organisation, actors, projects and business perspectives.