The United States exported 2 mb/d of crude oil to 42 destinations in 2018
According to the United States Energy Information Administration (EIA), US exports of crude oil neardly doubled in 2018, from 1.2 mb/d in 2017 to 2 mb/d in 2018. The primary driver behind rising exports is the increase of the domestic crude oul output (+17% in 2018) to an average of 10.9 mb/d. Most of the increase in production is related to the Gulf Coast states (7.1 mb/d, i.e. 65% of domestic production), the departure point for more than 90% of U.S. crude oil exports.
Besides, the destination of export volumes changed significantly during the year, as crude oil exports to China nosedived, while exports to other destinations such as South Korea, Taiwan, and Canada increased. In 2018, Asia was the main destination for US crude oil exports - South Korea overtook China as the second-largest destination for US crude oil exports in 2018 (respectively 236,000 bbl/d and 228,000 bbl/d) - followed by Europe and Canada (largest destiantion with 378,000 bbl/d, i.e. 19% of total exports). China was the largest single destination for US crude oil exports in the first half of 2018 but China included US crude oil on a list of goods potentially subject to higher import tariffs, and the United States exported no crude oil between August and October 2018.
---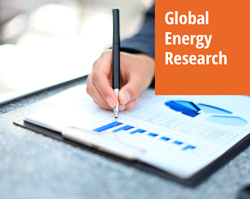 Enerdata's premium online information service provides up-to-date market reports on 110+ countries. The reports include valuable market data and analysis as well as a daily newsfeed, curated by our energy analysts, on the oil, gas, coal and power markets.
This user-friendly tool gives you the essentials about the domestic markets of your concern, including market structure, organisation, actors, projects and business perspectives.