The United States could extend federal incentives for offshore wind projets
The US Department of Energy has released a report outlining regional and national strategies to accelerate US offshore wind deployment and operation. The report recommends expanding federal incentives related to offshore wind energy and creating new tax credits to support the development of the domestic supply chain. Indeed, targeted incentives for offshore wind are expected to accelerate technology maturation, cost reduction, and deployment of this technology. The existing 30% investment tax credit for offshore wind is due to expire in 2025, ending support for offshore wind projects that are scheduled to enter construction in 2026 or later. The United States aims to deploy 30 GW of offshore wind by 2030.
In addition, the U.S. Departments of the Interior, Agriculture, Defense, Energy and the Environmental Protection Agency have signed a Memorandum of Understanding to improve federal agency coordination and streamline reviews for renewable projects located on public lands managed by the Interior and Agriculture Departments. The country intends to authorise 25 GW of solar, onshore wind, and geothermal energy on public lands by 2025.
Finally, the Department of Energy has initiated the Building a Better Grid Initiative to catalyse the development of new and upgraded high-capacity electric transmission lines through the deployment of more than US$20bn in federal financing tools, including through the Bipartisan Infrastructure Law's new US$2.5bn Transmission Facilitation Program, US$3bn expansion of the Smart Grid Investment Grant Program, and more than US$10bn in grants for states.
---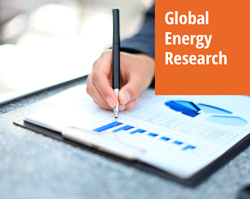 Enerdata's premium online information service provides up-to-date market reports on 110+ countries. The reports include valuable market data and analysis as well as a daily newsfeed, curated by our energy analysts, on the oil, gas, coal and power markets.
This user-friendly tool gives you the essentials about the domestic markets of your concern, including market structure, organisation, actors, projects and business perspectives.