The United Arab Emirates targets carbon neutrality by 2050
The United Arab Emirates (UAE) has unveiled the Net Zero 2050 Strategic Initiative, which aims to achieve carbon neutrality by 2050. The country plans to invest over AED600bn (over US$160bn) in clean and renewable energy till 2050.
The UAE approved the UAE Energy Plan 2050 in January 2017, which aimed at cutting CO2 emissions by 70%, increasing the use of clean energies by 50% (renewables and nuclear) and improving energy efficiency by 40% by 2050. By 2050, the UAE aimed to cover 44% of its energy consumption with renewables, with gas accounting for 38%, "clean fossil fuels" for 12% and nuclear for 6%. In May 2021, the Ministry of Energy and Infrastructure renewed these 70% CO2 emission cut and 50% renewable use commitments. In addition, the UAE submitted its updated Nationally Determined Contribution in December 2020, targeting a 23.5% reduction in greenhouse gas (GHG) emissions below a business-as-usual (BAU) scenario. Since 2017, CO2 emissions from energy use have decreased on average by 3.6%/year; previously, they increased by 5.6%/year between 2000 and 2017.
---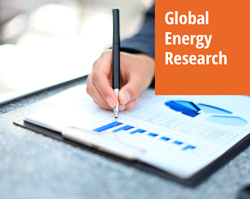 Enerdata's premium online information service provides up-to-date market reports on 110+ countries. The reports include valuable market data and analysis as well as a daily newsfeed, curated by our energy analysts, on the oil, gas, coal and power markets.
This user-friendly tool gives you the essentials about the domestic markets of your concern, including market structure, organisation, actors, projects and business perspectives.