Uniper gets stay for Gardanne biomass-fired power plant in France
The prefecture of Bouches-du-Rhône in southern France has granted a stay to Uniper's 150 MW Gardanne biomass-fired power plant, suspending temporarily a ruling by the Marseille administrative court that cancelled the plant's operating license over the insufficient impact study earlier in June 2017.
The administrative court had ruled that the impact study for the Gardanne project, developed by Uniper (E.ON group), failed to take into consideration its impacts on local forests and thus cancelled the operating license. The 150 MW wood-fired unit, that was under test phase, is expected to burn 850 kt/year of wood as of 2024, half of which would come from waste and the other half from local resources cuts; such a consumption level should represent 37% of the forest resources within a 250 km radius, significantly affecting the neighbouring environment.
The prefecture order highlighted that the project will cover 3% of the regional electricity consumption and allowed its operation. The Ministry of Environment may appeal the administrative court ruling.
---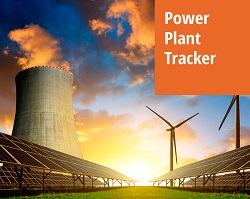 Enerdata has developed a market research service to screen, monitor and analyse the development of power generation assets.
Power Plant Tracker offers an interactive database and a powerful search engine covering power plants worldwide – including both installed and planned capacities for renewables and fossil fuels.