Ukraine plans to relaunch construction of two nuclear reactors at Khmelnytskyi
The Ukrainian president has signed a decree that instructs the government to submit bills on the country's nuclear industry to the parliament. The bills would concern the location, design, and construction of power units 3 and 4 of the Khmelnytskyi nuclear power plant, and the development of a long-term programme for nuclear energy as part of the Energy Strategy of Ukraine for the period up to 2035. They would also include amendments to some laws to improve the mechanism of using the financial reserve for the decommissioning of nuclear units and accelerating the preparation and corporatisation of Energoatom.
The Khmelnytskyi nuclear plant consists of two 950 MW (1,000 MW gross) reactors, whose construction started in 1981 and 1985, respectively and that started operations in 1988 and 2005. Energoatom had also started the construction of two similar reactors in 1986 and 1987 but suspended works in 1990; unit-3 was 75% complete and unit-4 28% complete. Ukraine's 2006 strategy envisions completing the construction of Khmelnitski-3 and 4.
In addition, Energoatom has signed a contract with US nuclear power company Westinghouse on VVER-440 nuclear fuel for the Rivne nuclear power plant and a letter of intent on further exploring localization of fuel assembly component production in Ukraine. Westinghouse currently supplies six of 15 Ukraine's VVER-1000 reactors with a 7th due to switch to it in 2021. The new deal adds two VVER-440 reactors at the Rivne nuclear power plant.
---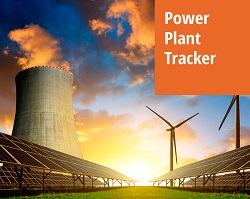 Enerdata has developed a market research service to screen, monitor and analyse the development of power generation assets.
Power Plant Tracker offers an interactive database and a powerful search engine covering power plants worldwide – including both installed and planned capacities for renewables and fossil fuels.