Ukraine liberalises its residential gas market
Ukraine has authorised residential customers to freely choose their gas supplier as of 1 August 2020, as planned in the new Gas Market Act adopted in 2015. Residential customers will have to select a gas supplier or will be supplied by Naftogaz, which has been designated as a supplier of last resort. The market liberalisation is expected to contribute to reduce gas prices. Industrial customers have been free to choose their gas supplier since 2012, government organisations since 2013, and district heating companies supplying heat to households since 2014.
The Gas Market Act also introduced tariffs for natural gas transportation, an entry-exit transportation tariff system, the implementation of a domestic virtual trading point, and unbundled the distribution and supply operations of the oblgazes (regional distribution companies). With the new legislation, the Government aims to attract foreign investors to modernise and jointly operate the country's natural gas networks.
---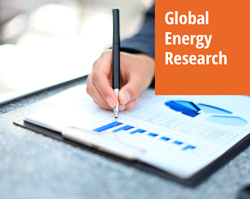 Enerdata's premium online information service provides up-to-date market reports on 110+ countries. The reports include valuable market data and analysis as well as a daily newsfeed, curated by our energy analysts, on the oil, gas, coal and power markets.
This user-friendly tool gives you the essentials about the domestic markets of your concern, including market structure, organisation, actors, projects and business perspectives.