The UK will launch the 4th CfD round for renewables projects in late 2021
The UK government has unveiled plans to award £265m/year (€310m/year) in the fourth round of the Contracts for Difference (CfD) scheme, including £200m (€230m) for offshore wind project. In addition, the country allocated £55m (€60m) for less established technologies (floating offshore wind, tidal stream, geothermal and waves) and £10m (€12m) for established technologies such as onshore wind and solar, with a cap of 5 GW (maximum capacity limits of 3.5 GW imposed on both onshore wind and solar PV). The round should be launched in December 2021. The United Kingdom targets 65% of renewables in the power mix by 2030 (40% achieved in 2020).
---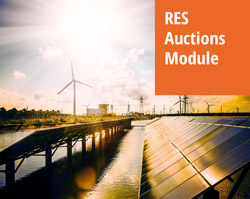 Discover our very detailed and regularly updated RES auctions database with worldwide coverage and a technical focus backed by academic research.
With our renewable energies auctions service you will be able to monitor auctions at a global level. Its (expanding) scope notably includes all major G20 countries and offers an especially fine tracking on Europe and South America.