See also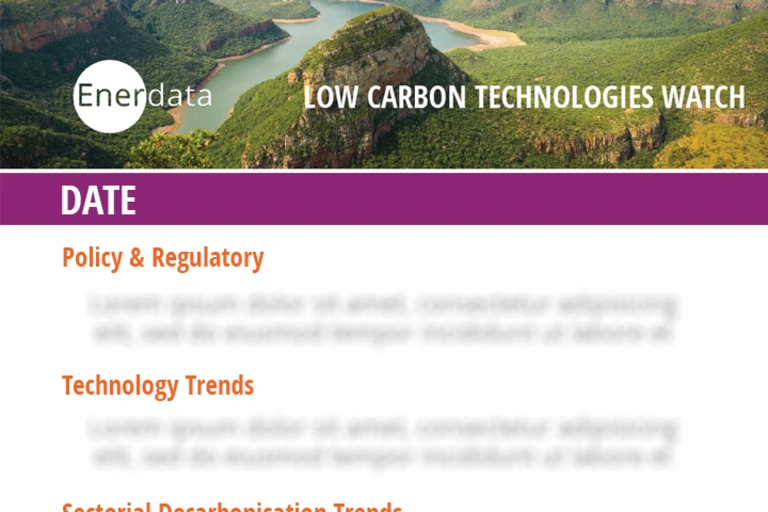 A newsletter to receive the latest updates on evolving technologies and policies.
More
The UK government has unveiled its new British Energy Security Strategy, which aims at improving the United Kingdom's long-term energy independence and security by promoting domestic oil and gas production to reduce gas imports and by supporting the development of low-carbon energies (wind, new nuclear, solar and hydrogen), as it targets 95% of low-carbon electricity by 2030.
In the short term, the UK will support the production of domestic oil and gas and will launch a licensing round for new North Sea oil and gas projects in the second half of 2022. It will also promote nuclear development, by setting up a new government body, Great British Nuclear, to bring forward new nuclear projects and the £120m (over €140m) Future Nuclear Enabling Fund; the UK aims to deliver up to eight reactors (i.e., one per year instead of one per decade) and to instal small modular reactors (SMRs), to reach up to 24 GW of nuclear capacity by 2050, enough to cover 25% of the projected electricity demand. The offshore wind target will be raised to 50 GW by 2030 (including up to 5 GW of floating wind in deeper seas) and the approval process should be streamlined. As well, the target for up to 10 GW of low carbon hydrogen production capacity by 2030 could be doubled, with at least half coming from green, wind-powered hydrogen. The UK will also look to increase its solar capacity from the current 14 GW to 70 GW by 2035, and to promote heat pump manufacturing.
In addition, Britain will launch a state-owned system operator, Future System Operator (FSO), to take over National Grid's Electricity System Operator (ESO, a separate legal entity within National Grid) and oversee Britain's electricity systems. The FSO will also take over some of National Grid's gas functions. Britain's energy regulator Ofgem expects the new independent system operator help integrate higher volumes of renewable electricity and achieve low carbon targets.