UK launches 31st Offshore Licensing Round in North Sea frontier areas
The British Oil and Gas Authority (OGA) has launched the 31st Offshore Licensing Round, offering a total of 1,766 blocks in frontier areas of the UK Continental Shelf (UKCS), such as the West of Scotland, the East Shetland Platform, the Mid North Sea High, South West Britain and parts of the English Channel. Interested companies have to apply before 7 November 2018 and blocks should be awarded in the first half of 2019.
Since the 30th Round (May 2018) attracted many bids, the OGA is also offering companies the opportunity to propose additional blocks in more mature areas. Submissions may be submitted to the OGA before 18 July 2018.
The next round - the 32nd Offshore Licensing Round - is scheduled for the summer 2019, and will focus on mature areas of the UKCS.
---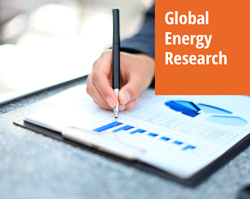 Enerdata's reputable online information service provides up-to-date market reports on 110+ countries with valuable market data and analysis as well as a daily newsfeed on the oil, gas, coal and power markets.
This user-friendly tool gives you the essentials on the domestic market of your concern including market structure, organisation, actors, projects and business perspectives.