UK issues amendments to the Contracts for Difference (CfD) scheme
The government of the United Kingdom has issued amendments to the Contracts for Difference (CfD) scheme for the fourth Allocation Round (AR4) planned for late 2021, as a result of a public consultation issued in March 2020. The CfD scheme will now comprise a third fixed-bottom offshore wind-only pot (i.e. offshore wind will not compete against other renewables), a separation definition and administrative strike price for floating offshore wind projects (which will be included for the first time in the scheme), and an extension of the negative pricing rule for future CfD contracts so that CfD generators are not paid when 'day-ahead' electricity market prices are negative, among other things. The amendments also update the 2014 Community Benefits and Engagement Guidance for Onshore Wind and exclude coal-to-biomass conversion projects from future CfD allocation rounds. The government also issued another consultation to gather opinions on further changes to the Supply Chain Plan policy and the CfD contracts. The AR4 is expected to award 12 GW of renewable capacity, with the offshore wind being caped at 1.5 GW.
---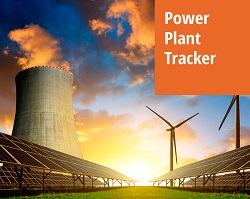 Enerdata has developed a market research service to screen, monitor and analyse the development of power generation assets.
Power Plant Tracker offers an interactive database and a powerful search engine covering power plants worldwide – including both installed and planned capacities for renewables and fossil fuels.