Uganda settles a dispute over Tullow's stake in Lake Albert field
The government of Uganda settled a tax dispute over the partial sale of Tullow's stake in the Lake Albert to Total and CNOOC. The US$900m deal would reduce Tullow Oil's stake at the undeveloped Lake Albert project (Uganda) to 11% (down from 33%), and increased Total's and CNOOC's shares to 44% (up from 33%). The field is expected to reach an output of around 230,000 bbl/d at its peak.
Because of the disagreement with Ugandan authorities, Total called off the construction of the 1,445 km Uganda-Tanzania crude oil pipeline, the East African Crude Oil Pipeline (EACOP), in September 2019. The project requires a US$3.5bn investment and depends on the closure of Total's deal with Tullow Oil and Chinese CNOOC.
The government of Uganda now anticipates reaching a formal agreement with the three foreign companies in the coming days. According to the Ugandan authorities, a final investment decision (FID) on the Uganda-Tanzania oil pipeline could happen in January 2020. Previously, the government expected the FID to be taken by end-2019 with commissioning in 2022.
Following Tullow Oil's discovery in 2006, the government of Uganda ambitioned to build a 216,000 bbl/d refinery, but the project has been delayed multiple times. The EACOP project was initially announced in September 2017 and the stake sales had been under negotiations since January of the same year.
---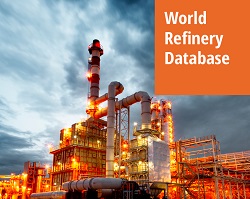 Use this powerful business intelligence tool to assess current and future production capacities of oil products by country and by zone. Gain insight into companies' asset portfolios and future trends for refined oil production capacities, giving you the ultimate edge for strategy and decision-making.