UAE authorities will increase domestic petrol and diesel prices (UAE)
The United Arab Emirates (UAE) Ministry of Energy (MoE) announced an increase of gasoline price by 1.6-1.8% and a diesel price increase by 2.2% starting from 1 August 2017. The hikes are as follows according to the gasoline type: a 1.6% hike for Super 98 from Dhr1.86 up to Dhr1.89 (about US$51c), a 1.7% increase for Special 95 from Dhr1.75 up to Dhr1.78 (around US$48c), a 1.8% increase for E-Plus from Dhr1.68 up to Dhr1.71 (US$47c). The diesel price increases from Dhr 1.84 up to Dhr1.88 (US$50c).
This move fits into the country's price liberalization strategy which began in August 2015 with the deregulation of the gasoline and diesel prices. The new pricing formulas were based on average global prices plus operating costs. The rationale behind the cutting subsidies and letting fuel prices rise was to decrease fuel consumption and boost UAE state finances, which have been weakened by a plunge of oil export revenues since 2014 due to the fall in global crude prices.
---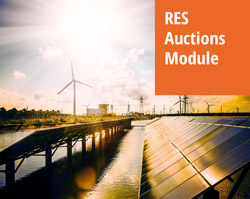 Discover our very detailed and regularly updated RES auctions database with worldwide coverage and a technical focus backed by academic research.
With our renewable energies auctions service you will be able to monitor auctions at a global level. Its (expanding) scope notably includes all major G20 countries and offers an especially fine tracking on Europe and South America.