Cheniere Energy has filed a request with the US Federal Energy Regulatory Commission (FERC) to place the third train of its 13.5 Mt/year Corpus Christi liquefaction and export terminal project in Texas (United States) into commercial operation. The first 4.5 Mt/year LNG train started production in November 2018, the second train in June 2019, and the third train is expected in the second half of 2021. The US$15bn project also includes three 160,000 m3 storage tanks. The second phase of the project will include 7 smaller LNG trains of 1.4 Mt/year each (total capacity of 9.5 Mt/year).
In addition, Venture Global LNG has secured a US$500 loan from Bank of America, JPMorgan Chase, Morgan Stanley and Mizuho for its proposed 20 Mt/year (27 bcm/year) Plaquemines LNG export terminal in Plaquemines Parish, Louisiana (United States). The company, which is expected to take the final investment decisions (FID) on the project by mid-2021, plans to start construction work in 2021, with the first liquefaction unit expected to enter service in 2024. The US$8.5bn project should be fully operational in 2025. In addition, Venture Global LNG will also use the loan to fund its 10 Mt/year Calcasieu Pass LNG project in Cameron Parish, Louisiana (expected commissioning in phases starting in 2022). The company is developing another project, the 20 Mt/year Delta LNG export terminal, which is located in Plaquemines Parish (expected in 2024-2025) too.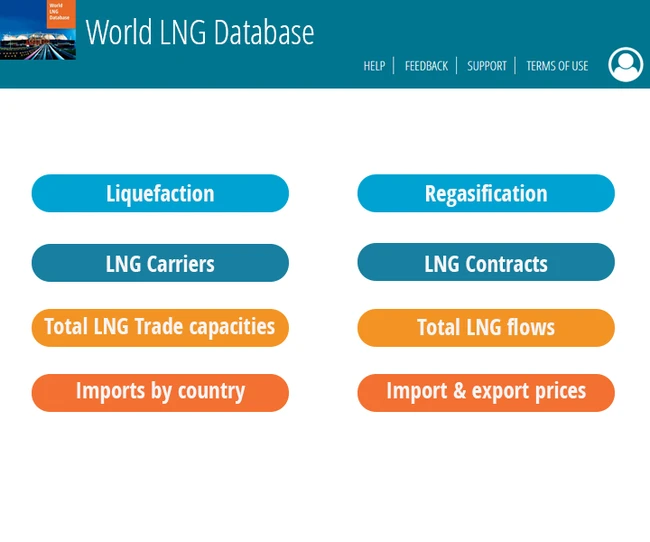 World LNG Database offers a complete set of data on LNG markets. The service provides detailed information on existing and planned liquefaction and regasification plants. It also includes LNG shipping around the world, LNG contracts, time series on regasification and liquefaction capacities, LNG flows and LNG prices for all players in the market.