TVO appeals over Areva's restructuring EC decision (Finland)
The Finnish utility Teollisuuden Voima Oyj (TVO) has filed an appeal to the General Court of the European Commission (EC) over the January 2017 EC decision which validated a state aid amount of €4.5bn to the French company Areva. TVO is not opposed to the fact that the French State is helping and restructuring Areva but is not convinced that the company will have the resources to complete the Olkiluoto-3 (OL-3) EPR project (Eurajoki, Finland) and keep its commitments until the end of its guarantee period. Besides, TVO argues that the current French State restructuring and recapitalisation plan neither provides sufficient guarantees nor meets all current and future liabilities for OL-3. TVO's appeal seeks to ensure that Areva has enough financial reserves in case it loses its case over the project's delays. The commissioning of the 1,600 MW EPR is now planned for December 2018 and the project is now nearing the comprehensive test phase.
In January 2017, the EC gave its approval to the French State for its participation in the capital increases of Areva and NewCo - combining all Areva's operations related to the fuel cycle - up to a maximum of €4.5bn out of a total amount of €5bn. On 12 July 2017, the French State achieved the first €2bn capital injection in Areva and another €2.5bn capital increase was set up at the end of the month in order to ensure the successful completion of the OL-3 project in Finland. As a result, the French state now holds 92.22% of the capital and 91.69% of Areva's voting rights, directly or indirectly.
In September 2017, TVO and the Finnish national electricity transmission grid operator Fingrid begun preparatory works in order to connect OL-3 to the domestic grid in 2018.
---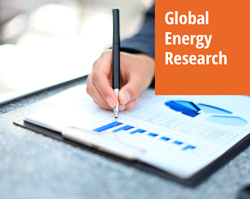 Enerdata's reputable online information service provides up-to-date market reports on 110+ countries with valuable market data and analysis as well as a daily newsfeed on the oil, gas, coal and power markets.
This user-friendly tool gives you the essentials on the domestic market of your concern including market structure, organisation, actors, projects and business perspectives.