Turkmenistan-Afghanistan-Pakistan-India gas pipeline will be delayed again
The Turkmenistan-Afghanistan-Pakistan-India (TAPI) gas pipeline project is expected to be delayed by at least 6 months in Afghanistan, as decrees necessary to implement the law on land acquisition still needs to be signed. 
The US$8bn TAPI gas pipeline project is a 1,814-km long natural gas pipeline project, that aims to transport 90 mcm/d (nearly 33 bcm/year) of gas from the Galkynysh field in Turkmenistan (holding 453 bcm of gas reserves) to Afghanistan (14 mcm/d), Pakistan and India (38 mcm/d each). It will enable landlocked Turkmenistan to diversify its gas export markets to the southeast.
The project consortium consists of Turkmengaz (85%), GAIL India, Pakistan's ISGS and Afghan Gas Enterprise (5% each). When the project agreement was signed in 2015, the project was expected to be commissioned in 2017. However, the gas pipeline project has suffered delays. Construction started on the Pakistan section in March 2017 and on the Afghanistan section in February 2018, with the aim of starting gas deliveries in early 2020. The commissioning date remains unclear.
---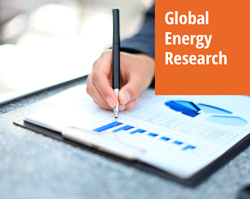 Enerdata's premium online information service provides up-to-date market reports on 110+ countries. The reports include valuable market data and analysis as well as a daily newsfeed, curated by our energy analysts, on the oil, gas, coal and power markets.
This user-friendly tool gives you the essentials about the domestic markets of your concern, including market structure, organisation, actors, projects and business perspectives.