Turkey's wind power capacity reaches 10 GW threshold
According to the Turkish Electricity Transmission Corporation (TEIAŞ), installed wind capacity in Turkey reached the 10 GW threshold in early August 2021. Most of the capacity is located in the Izmir province (1.7 GW), followed by Balıkesir (1,300 MW), Çanakkale (850 MW), Manisa (750 MW), and Istanbul (420 MW). Wind represented 10% of the installed capacity connected to the transmission network (10,010 MW out of 98,800 MW) and over half (51.9 GW) was considered "clean" electricity. In the first half of 2021, wind power accounted for around 9% of the power generation, replacing nearly US$1bn in gas imports.
Turkey is estimated to have invested more than US$1bn in onshore wind in 2020 and it installed 1.2 GW in 2020 (up to 8.8 GW). Overall, wind capacity has increased 7-fold since 2010 (1.3 GW).
---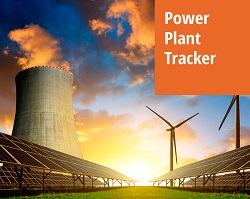 Enerdata has developed a market research service to screen, monitor and analyse the development of power generation assets.
Power Plant Tracker offers an interactive database and a powerful search engine covering power plants worldwide – including both installed and planned capacities for renewables and fossil fuels.