Turkey officially ratifies the Paris Agreement on climate change
The Turkish parliament has formally ratified the Paris Agreement on climate change in October 2021. The country signed it in 2016 but insisted to be removed from the Annex I list, which includes developed countries that have more responsibility and will not benefit from financial assistance to meet their commitments. Turkey, which is expected to set new targets and prepare action plans for emissions reduction, has ratified the Paris Agreement as part of the Annex I list but has sent a proposal to UNFCCC Secretariat to have its name removed from the list. If removed, Turkey would implement the Paris Agreement as a developing country, and would then benefit from investment, insurance and technology transfer that can be provided as part of the agreement
Its INDC (2015) set the objective of reducing GHG emissions by 21% in 2030 compared with a BAU scenario, which corresponds to a 116% increase from 2012 levels, and Turkey has not submitted any NDC. CO2 emissions from energy combustion dropped significantly in 2020 to 354 MtCO2 (-5%), driven by a lower coal and lignite consumption. This is the third consecutive year of decrease since the 2017 peak of 387 MtCO2. The emissions almost tripled between 1990 and 2017, driven by the strong economic growth.
---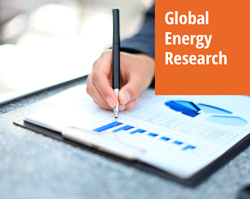 Enerdata's premium online information service provides up-to-date market reports on 110+ countries. The reports include valuable market data and analysis as well as a daily newsfeed, curated by our energy analysts, on the oil, gas, coal and power markets.
This user-friendly tool gives you the essentials about the domestic markets of your concern, including market structure, organisation, actors, projects and business perspectives.