Turkey aims to cut its GHG emissions by 21% in 2030
Turkey has released its first Nationally Determined Contribution (NDC), pledging to cut its greenhouse gas (GHG) emissions in 2030 by 21% below the business-as-usual scenario (BAU). Under its BAU scenario, the country estimates GHG emissions at around 1,175 MtCO2eq by 2030, which is 173% more than in 2012 (reference year). The 21% cut would limit GHG emissions by nearly 246 MtCO2eq to 929 MtCO2eq, which would remain more than twice the 2012 level.
To reach this 21% reduction goal, Turkey plans to raise its solar capacity to 10 GW and its wind capacity to 16 GW by 2030. It would also commission a nuclear power plant and would seek to reduce T&D losses to 15% in 2030. Other measures are planned in industry, transport, construction, agriculture, waste and forestry. 
In 2012, the country's GHG emissions reached 440 MtCO2eq. The energy sector had the largest share with 70%, followed by industrial processes (14%), waste sector (8%) and agriculture (7%). 
---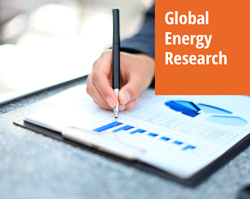 Enerdata's premium online information service provides up-to-date market reports on 110+ countries. The reports include valuable market data and analysis as well as a daily newsfeed, curated by our energy analysts, on the oil, gas, coal and power markets.
This user-friendly tool gives you the essentials about the domestic markets of your concern, including market structure, organisation, actors, projects and business perspectives.