Tunisia launches 1 GW renewable energy programme
The Ministry of Energy, Mines and Renewable Energies of Tunisia has launched the first phase of the renewable power generation programme, which aims to develop 1,000 MW of renewable power capacity over the 2017-2020 period, for a total investment of around TND 2bn (over US$860m). Overall, 650 MW of solar capacity and 350 MW of wind capacity should be developed.
Under the new programme, 200 MW will be installed by private investors under the concession system (100 MW of solar and 100 MW of wind) and 210 MW under the licensing system (120 MW of solar and 90 MW of wind). The projects will be carried out following calls for tenders and calls for projects. State-owned power utility Tunisian Electricity and Gas Company (STEG) will develop 300 MW of solar projects and 80 MW of wind power, while private individuals will have the opportunities to develop 130 MW of solar and 80 MW of wind capacity.
In a second stage (2021-2025), a further 1,250 MW capacity will be installed.
---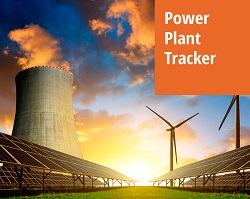 Enerdata has developed a market research service to screen, monitor and analyse the development of power generation assets.
Power Plant Tracker offers an interactive database and a powerful search engine covering power plants worldwide – including both installed and planned capacities for renewables and fossil fuels.