Tri Global Energy plans 1.1 GW wind complex in Texas by 2018 (US)
Tri Global Energy has created the Hale Community Energy (HCE) located in the southern part of Hale County, Texas (US). HCE is a partnership comprised of the Tri Global Energy projects of Hale County Wind Farm, CottonWind Farms, Lakeview Wind Farms and East Mound Renewable Energy Project. The HCE complex is the world's largest community-sponsored wind farm, with more than 340 landowners and more than 450 shareholders.
The project has the potential to produce 1,100 MW of renewable energy with approximately 500-650 turbines, to be developed in five phases of construction. Tri Global expects the first 200 MW phase to be operational in late 2015, and for the entire project to be operational by mid 2018.
HCE will interconnect with two national grids within one project area. The point of interconnection for the 200 MW first phase of the project is planned to be the Briscoe County Substation currently being constructed by Sharyland Utilities. The POI for the 250 MW second phase is planned to be the SPP 345 kV Tuco substation located adjacent to the southwest boundary of the project. A new 345 kV transmission line is planned for completion by mid-2014 from Tuco to Woodward, Oklahoma, which will run through the southern part of the project.
---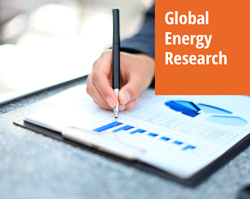 Enerdata's premium online information service provides up-to-date market reports on 110+ countries. The reports include valuable market data and analysis as well as a daily newsfeed, curated by our energy analysts, on the oil, gas, coal and power markets.
This user-friendly tool gives you the essentials about the domestic markets of your concern, including market structure, organisation, actors, projects and business perspectives.