Total doubles crude oil production capacity in the Iara cluster (Brazil)
Total has commissioned a new 150,000 bbl/d Floating Production Storage and Offloading (FPSO) in the Iara cluster (Block BM-S-11A), located in the deepwater Santos Basin pre-salt offshore Brazil. The FPSO will double the crude oil production capacity in the area, where a first FPSO started operations in November 2019.
Total owns a 22.5% stake in the Block BM-S-11A, in partnership with Petrobras (42.5%, operator), Shell (25%) and Petrogal (10%). The French oil company aims to grow in the Brazilian deep onshore, focusing on giant projects with a competitive production cost. Thanks to its stakes in the Iara, Mero and Lapa projects, Total aims to reach a total production of 150,000 bbl/d by 2025.
---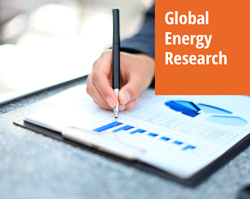 Enerdata's premium online information service provides up-to-date market reports on 110+ countries. The reports include valuable market data and analysis as well as a daily newsfeed, curated by our energy analysts, on the oil, gas, coal and power markets.
This user-friendly tool gives you the essentials about the domestic markets of your concern, including market structure, organisation, actors, projects and business perspectives.