Terna commissions 500 kV power transmission line in Mato Grosso (Brazil)
Santa Lucia Transmissora de Energia, the Brazilian subsidiary of Italian power transmission network operator Terna, has commissioned the 500 kV Jauru-Cuiabá 2 power transmission line and its two power substations in the state of Mato Grosso in central Brazil. The project, awarded in June 2017 by the Brazilian National Electricity Agency ANEEL, was delivered after 19 months of construction. It will enable to integrate renewable power generation to the Brazilian electricity grid.
Terna was also awarded another power transmission line project in Brazil, the 230 kV "Santa Maria 3-Santo Angelo 2" power line in the south-east of Brazil. The project entered into operation in October 2018. In April 2019, Terna signed an agreement with Construtora Quebec to acquire a controlling stake in two concessions to build and operate around 350 km of power infrastructures in Minas Gerais.
---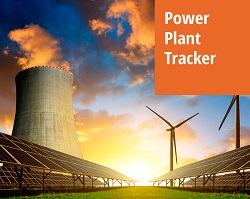 Enerdata has developed a market research service to screen, monitor and analyse the development of power generation assets.
Power Plant Tracker offers an interactive database and a powerful search engine covering power plants worldwide – including both installed and planned capacities for renewables and fossil fuels.